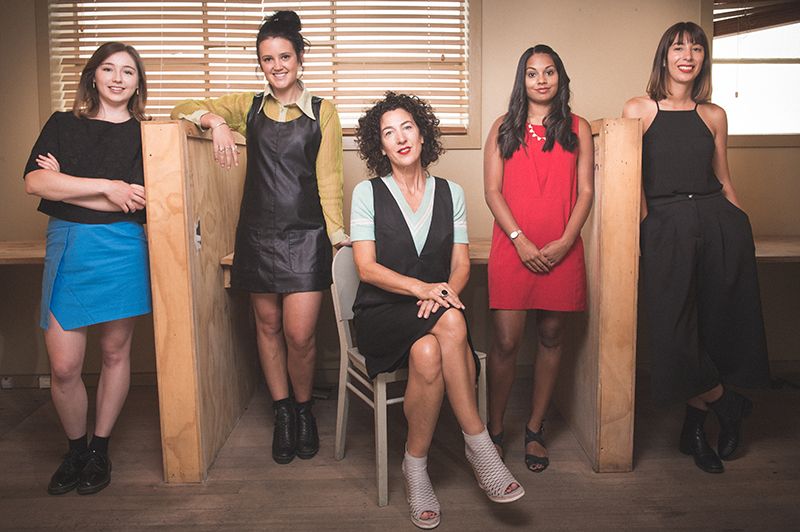 Zilla & Brook represents integrity and authenticity in a world of spin. That's why even journalists recommend us. Based in Melbourne, Zilla & Brook is a PR company that creates and curates content for innovative lifestyle brands including restaurants, bars, cafes and festivals such as Lady Carolina, Gontran Cherrier and Good Beer Week.
Once sated with good food and wine, Zilla & Brook represents many of Australia's most exciting arts and cultural organisations including the Melbourne Fringe Festival, the City of Boroondara Arts and Culture, Aphids and the Ballarat International Foto Biennale. Zilla & Brook also represents leading designers such as Christopher Boots, as well as exciting grassroots projects that sometimes fall under no category.
Fiona Brook
Director
Most recently enjoyed cocktail: White Negroni at Bar Ampere. There is no such thing as just one. The Peruvian Flake at Tenpin Kitchen is also a refreshing smack of summer.
Last gig: Dirty Three at Sugar Mountain. I have seen them play many times all over the world, but I can say their "last" gig was one of the best.
Recent exhibition: Asia Pacific Triennale, GOMA.
First ever gigs: David Bowie Serious Moonlight Tour at Waverley Park. Perhaps not his finest moment but it was mine at 15!
Favourite travel destination: I'm a travel junkie, so as long as it involves transport I'm there. In 2016 it's back to Japan.
Australian designer I wish I had more of in my wardrobe: The inimitable Kara Baker. Why buy an international brand when you can have a totally individual piece locally made?

Deveta Patel
Account Manager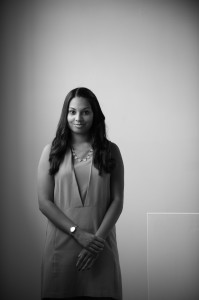 First gig: My dad took me to see Paul McCartney in 1993 in London; I was very young but my love for live music continued to grow from there.
First CD purchased: A compilation called Best Swing '96: with classics from Mary J Blige, R Kelly, Jodeci and Naughty by Nature it's no surprise that I still listen to it all the time.
Dream travel destination: The Grand Canyon and Las Vegas have been on my list a long time, and this year I will be ticking them off – can't wait!
Favourite exhibition: Designing 007 at Melbourne Museum. Seeing 50 years of Bond cars, outfits and props gave an amazing sense of nostalgia.
Favourite pastime: I have an obsession for painting my nails, the colourful and the sparklier the better.
Favourite comfort food: A traditional, homemade curry, which hasn't been the same since I moved to Australia from England and don't have the convenience of hitting Mum up for this. Failing this, dinner at Tonka never disappoints.
Lara Paterson
Account Manager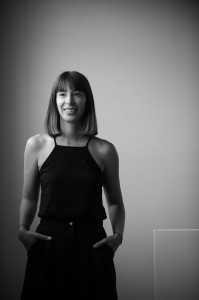 Last Gig: Brian Jonestown Massacre at Melbourne Town Hall for Melbourne Music Week; great venue and amazing projections.
First CD purchased: Either No Doubt, Tragic Kingdom or Hanson, The Middle of Nowhere.
Dream travel destination: Japan is definitely one of the next places on my list, especially Naoshima. I've always wanted to see Salvation Mountain in California as well.
Favourite Australian artist: I first saw Bill Henson's exhibition at the NGV in high school and I have never stopped loving his photos.
Favourite cocktail: Most consumed would be Espresso Martini, but I also love a White Russian.
Favourite comfort food: Homemade mac and cheese with lots of salt and pepper, or fried chicken. Belle's Hot Chicken is the best, obviously.
Maddie Garratt
Account Manager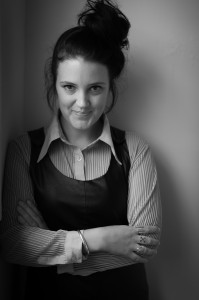 Favourite recent gig: The Milk Records crew performing Patti Smith's Horses at the end of last year was really memorable for me. Adalita is a long-standing hero of mine and Gareth Liddiard always leaves me (and everyone else) completely awed.
Place to go for some "me time":  Big fan of me time! Carlton Baths for a morning class, a browse though Readings bookshop on Lygon Street and an ice cream from Pidapipo.
Best breakfast: Sonido on Gertrude Street, Fitzroy. South American breakfast is my kind of breakfast.
Favourite pastime: Hanging out in my Pop's old tool shed in Ocean Grove, mosaicking pot plants with my cousin, listening to PBS on the radio and drinking gin and tonics… Bliss!
Dream travel destination: Iceland. Looks like pure magic over there. One day!
Laura McNicol-Smith
Account Executive
Favourite recent gig: I have to agree with Lara on this one: Brian Jonestown Massacre at Melbourne Music Week was my live music highlight of 2015 for sure.
Dream travel destination: I'd love to visit Sri Lanka someday soon; it looks just beautiful.
Favourite cocktail: How good are Negronis!
Favourite comfort food: Mexican is one of my favourite cuisines and there's nothing like a plate of tacos to wash away your worries.
Favourite pastime: I spend a bit of time every weekend hanging out with my horse in Balnarring; it is bliss.
Favourite recent exhibition visited: NGV Australia's John Wolseley exhibition last year was incredible. I spent hours wandering around the gallery and soaking it all in.